Premium Booster/VIP club
Premium Booster

How to join Premium Membership?
You can acquire Premium Booster when you purchase 1 or more Pro or High Roller packs.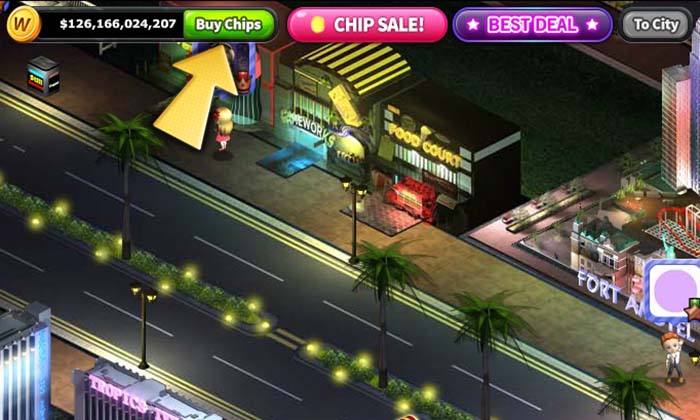 Examples of Pro Packs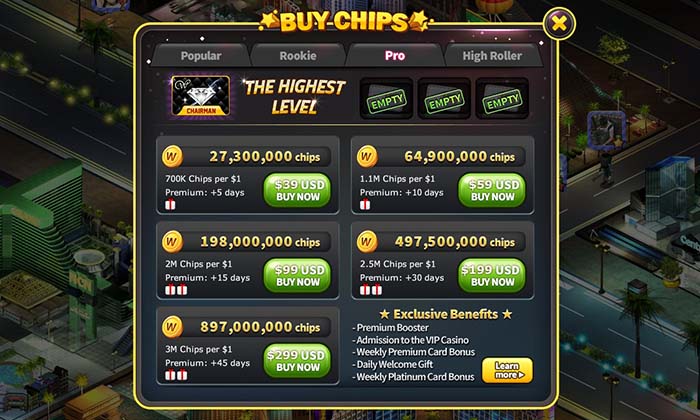 Examples of High Roller Packs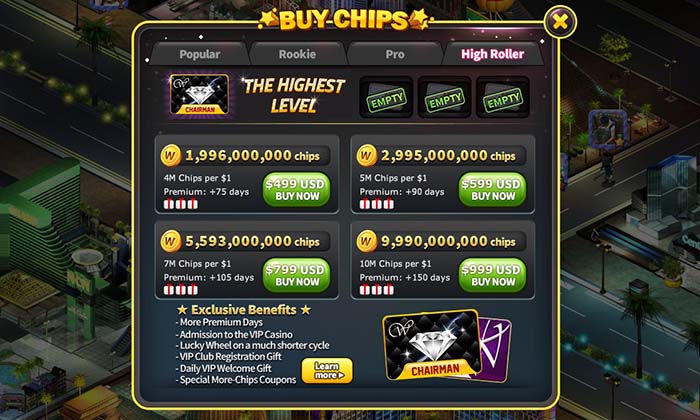 Duration of Premium Booster
My Status
You can check the remaining period of your Premium Day on "My Status".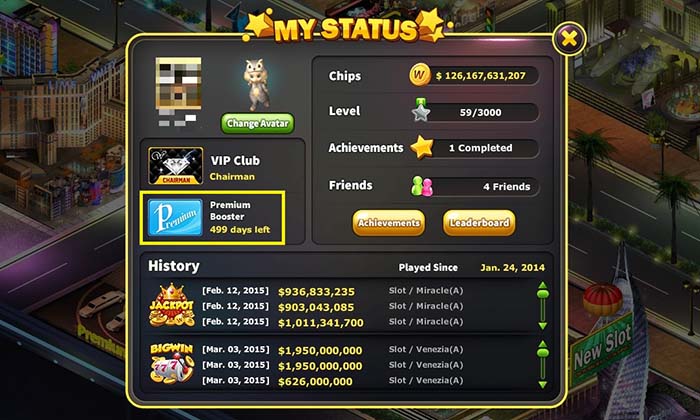 Benefits of Premium Booster
1) Lucky Wheel
You can spin the Lucky wheel on a shorter cycle.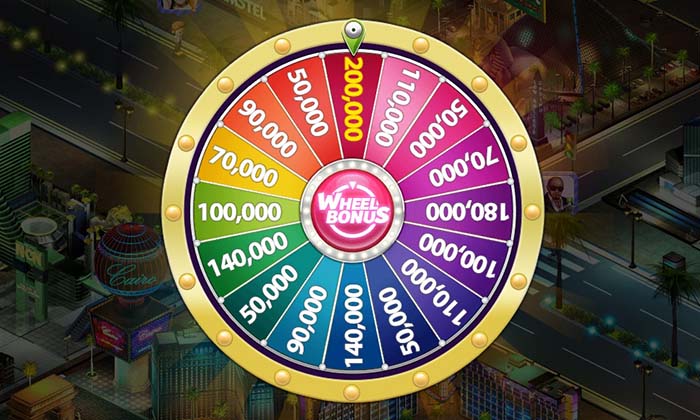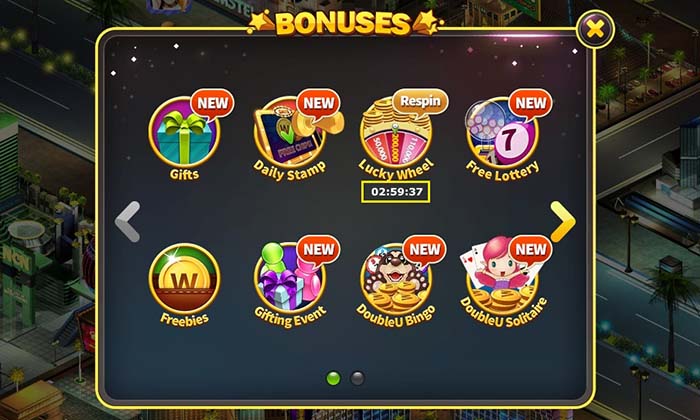 2) Weekly Premium Card Bonus
Weekly Premium Card Bonus is issued to you once a week. Select 2 cards out of 4. The price of each card can vary.
Weekly Premium Card Bonus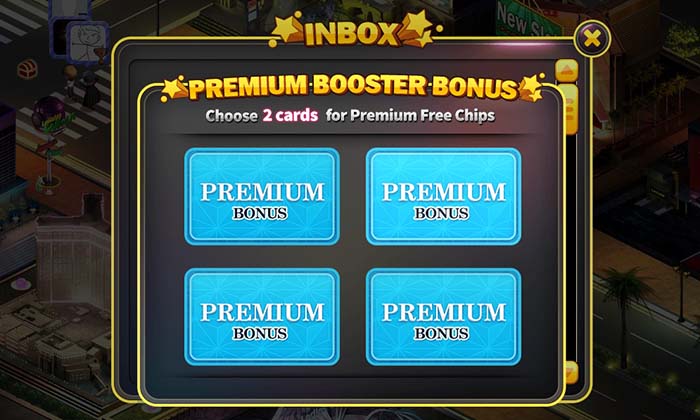 Flip the cards and Collect the Bonus!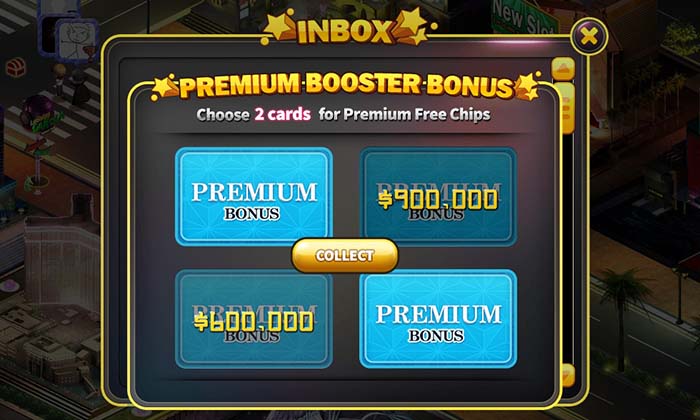 3) Daily Welcome Gift
Daily Welcome Gift is issued once for the first visit of each day. You can collect it from your gift inbox, and you should collect it in 24 hours. The price of the gift can vary.
Daily Welcome Gift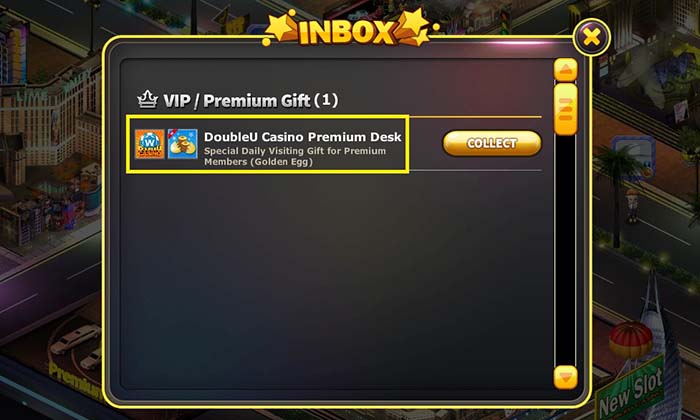 4) Admission to the VIP Casino
You are allowed to enter VIP Casino until the expiration of your Premium Booster.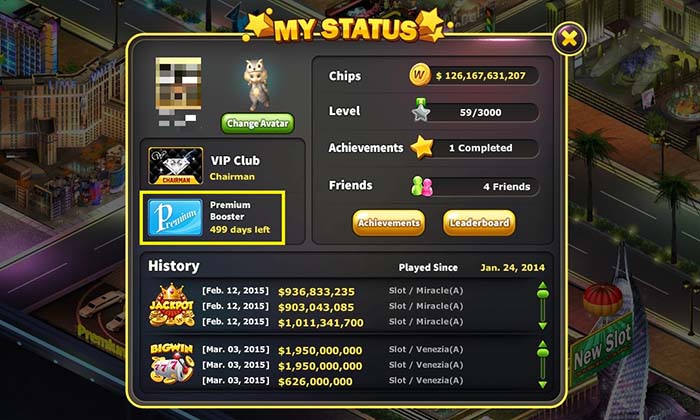 Exterior of the VIP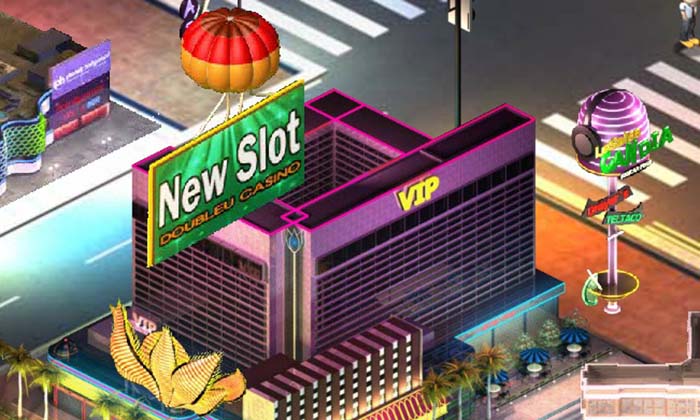 Interior of the VIP
There are four different themed casino rooms - Antique, Modern Party, Oriental, and High Tech.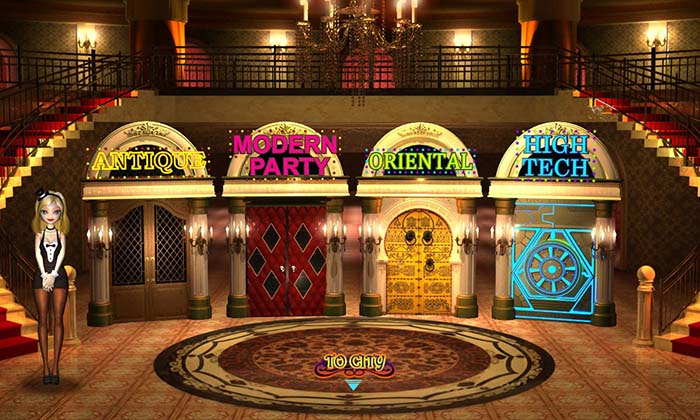 Mega Jackpots
Mega jackpots machines are all around the lobby! Jackpots in the VIP Casino are built up much faster than those of other casinos.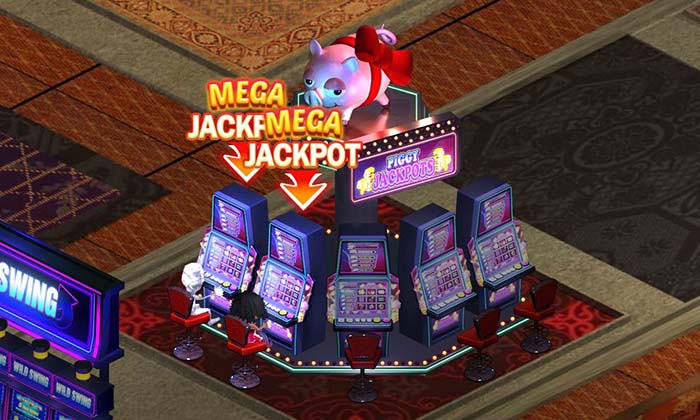 Floor Chips
Special floor bonus items of much higher price.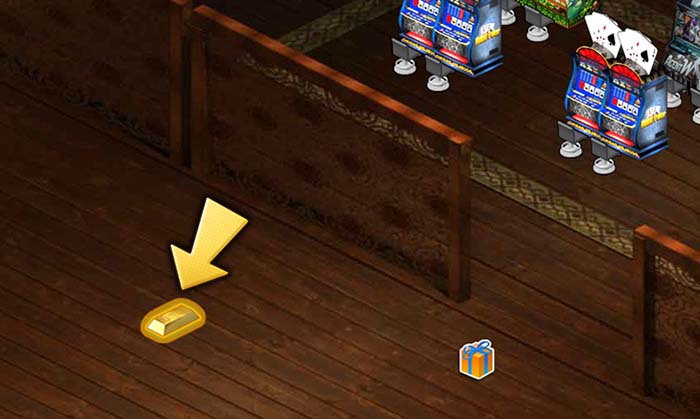 Personal Attendant
Personal attendant will serve you.